This morning an Italian Air Force Lockheed Martin KC-130J (MM62183) departed from Pisa San Giusto AB is landed around 13:00 CEST in Misrata, Lybia.
The signal was lost near Lampedusa.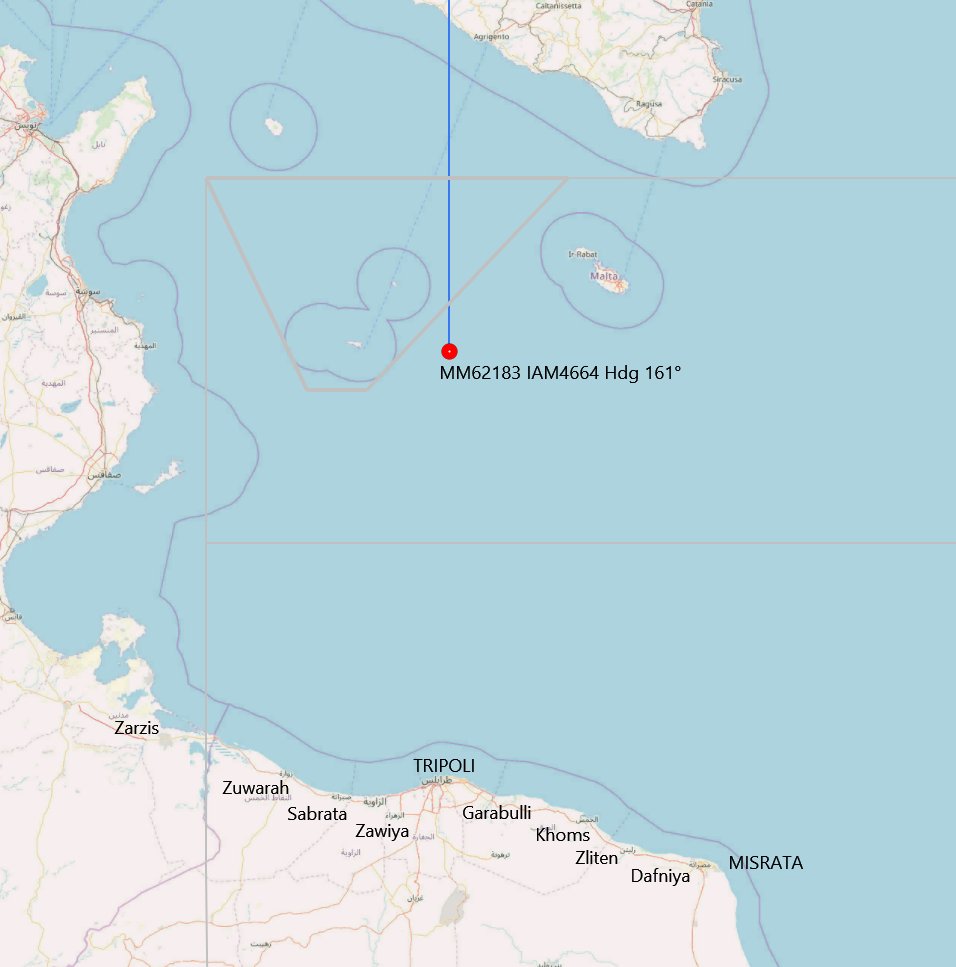 It was a flight with supplies for the Italian military field hospital in Misrata. After two hours the aircraft left the libyan airport. This time no other Italian aircraft have been tracked in the area.
The Italian medical team consists of 70 doctors and nurses as well as 135 service staffers in all different sections of the hospital.
---