---
The third day of NATO "Cross-Servicing" exercise was again very interesting but weather conditions and technical problems characterized part of the operations.
In a first part of the exercise we've tracked different tankers and AEW assets arriving in the area of operations:
– USAF Boeing KC-135R (reg. 63-8028 – c/s REPSOL94);
– Italian Air Force Boeing KC-767A (reg. MM62229 – c/s PETROL97);
– Italian Air Force Gulfstream E.550 CAEW (reg. MM62303);
– NATO Boeing E-3A (reg. LX-N90456 – c/s MAGIC57).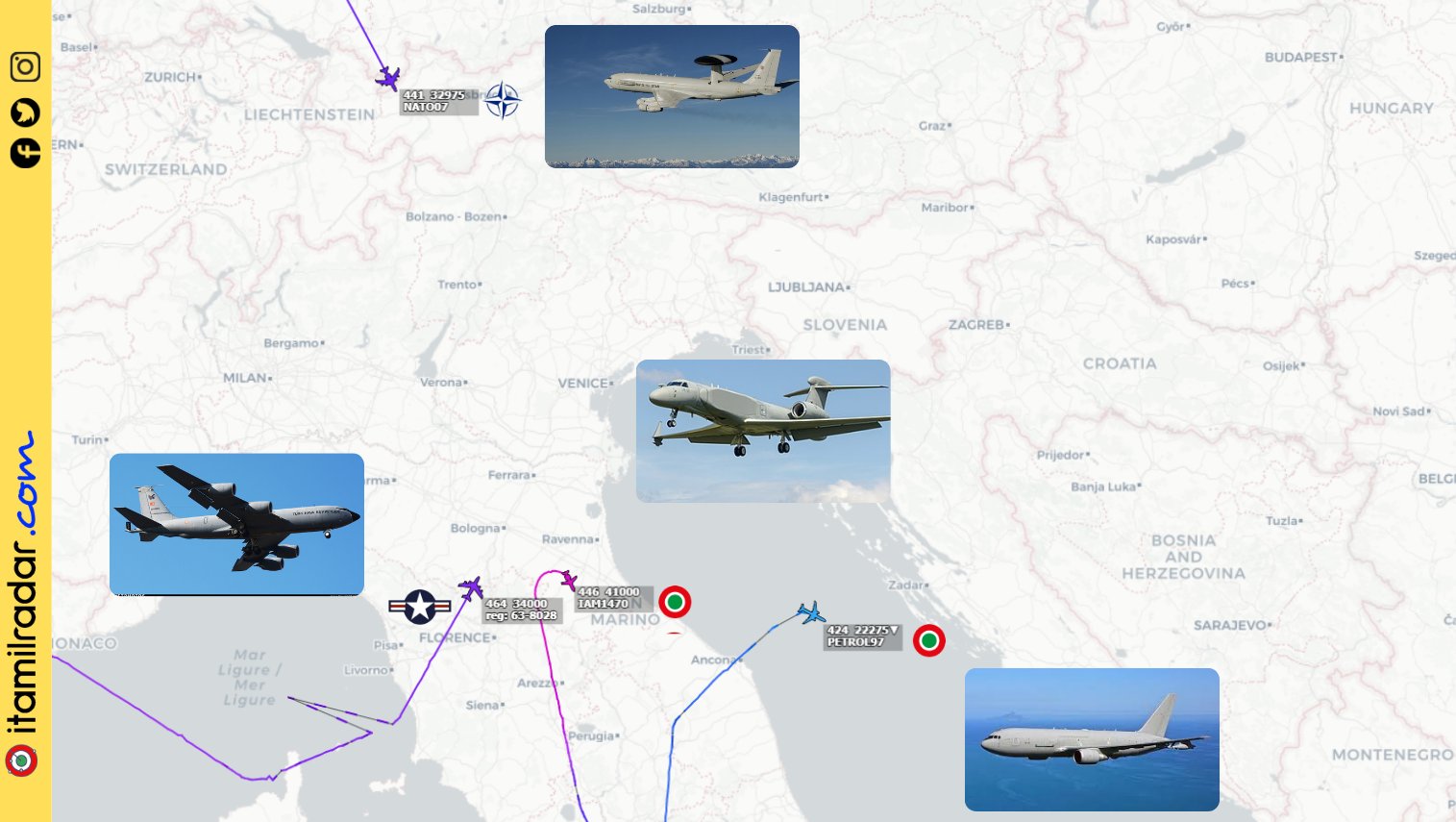 In the second part of the exercise also different figthers participated in the exercise:
– Italian Air Force Lockheed Martin F-35A from Amendola AB
– Italian Air Force Eurofighter F-2000 from Grosseto AB and Gioia del Colle AB
– Belgian Air Force General Dynamic F-16 from Aviano AB
– USAF General Dynamic F-16 from Aviano AB
– USAF McDonnell Douglas F-15 from Aviano AB
– German Air Force Eurofighter EF-2000 (departed from Germany?)