---
New (4th) report on the naval situation in the central and eastern Mediterranean.
Warning. This post shows the positions of the main naval groups or other individual units deemed relevant. This post is not exhaustive of all units present at sea at this time.
---
NATO naval forces
NATO currently has 3 aircraft carriers available in the central/eastern Mediterranean:
1) The US aircraft carrier USS Truman (CVN-75) and its CSG (Combat Strike Group) is now sailing east of Crete.
2) The Italian aircraft carrier Cavour (C550) is in Taranto.
3) The Italian light aircraft carrier Garibaldi (C551) has arrived yesterday in Taranto after her deployment in Norway for the Cold Reponse 22 exercise.
3) The Standing NATO Maritime Group 2 is underway in the eastern Mediterranean sea
4) The Standing NATO Mine Counter Measures Group Two – SNMCMG2 is in the Adriatic Sea
5) the Italian Navy submarine Scirè (S 527) is sailing in the eastern mediterranean Sea
---
RUSSIA naval forces
Russian forces are currently divided as follows:
1) Surface Action Group (SAG) of the cruiser Varyag is in the southern Aegean Sea. We received a photo taken on April 12 showing a Russian Navy Udaloy class destroyer sailing north of Crete about 20 miles north of NATO Souda Bay naval base. Probably part of Varyag SAG. You can find HERE the article.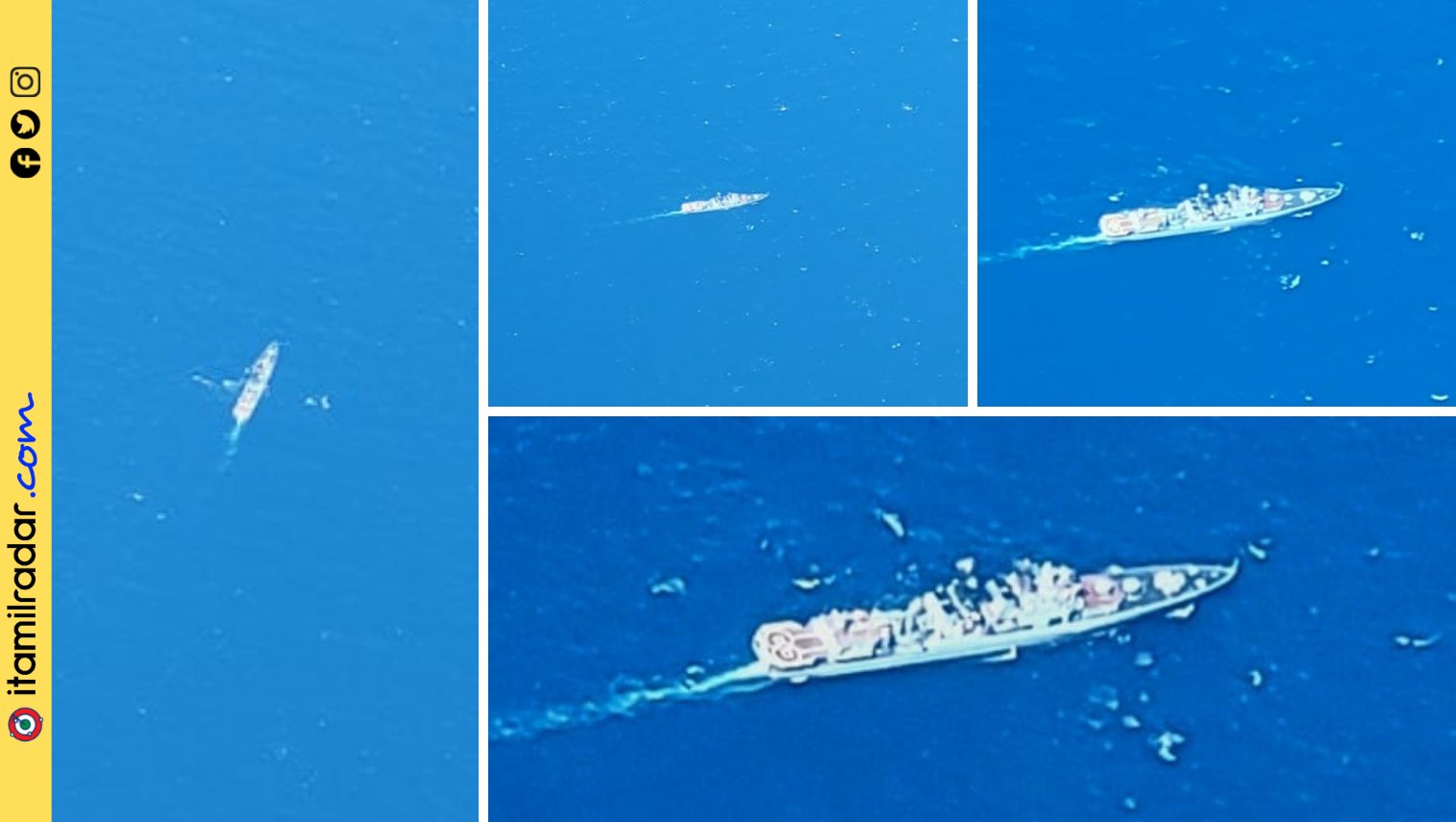 2) SAG of the cruiser Ustinov is probably underway south of Crete where it can interdict access to the Aegean or Eastern Mediterranean. However, we have not had a precise location for several weeks.
3) To the east of Cyprus a group of oil tankers/support vessels was tracked, possibly waiting to supply naval units.
It should be noted that the cruisers Ustinov and Varyag are of the same class (Slava) as the Mockva, which sank in the Black Sea on 14 April.