---
Yesterday at 23:38 CEST an Italian Air Force Boeing KC-767A (reg. MM62227) landed at Rzeszow airport, Poland, coming from Pisa San Giusto AB. Rzeszow is the hub for the delivery of military aids to Ukraine.
So far, nothing strange, since there have been dozens of such flights from Italy to Poland since the beginning of the war.
The interesting thing is that this time the flight crossed the airspace of Hungary, which until now had forbidden its use to those carrying arms for the Ukraine (despite Hungary being a NATO country…). Below you can see the route of a past flight that does not fly over Hungary.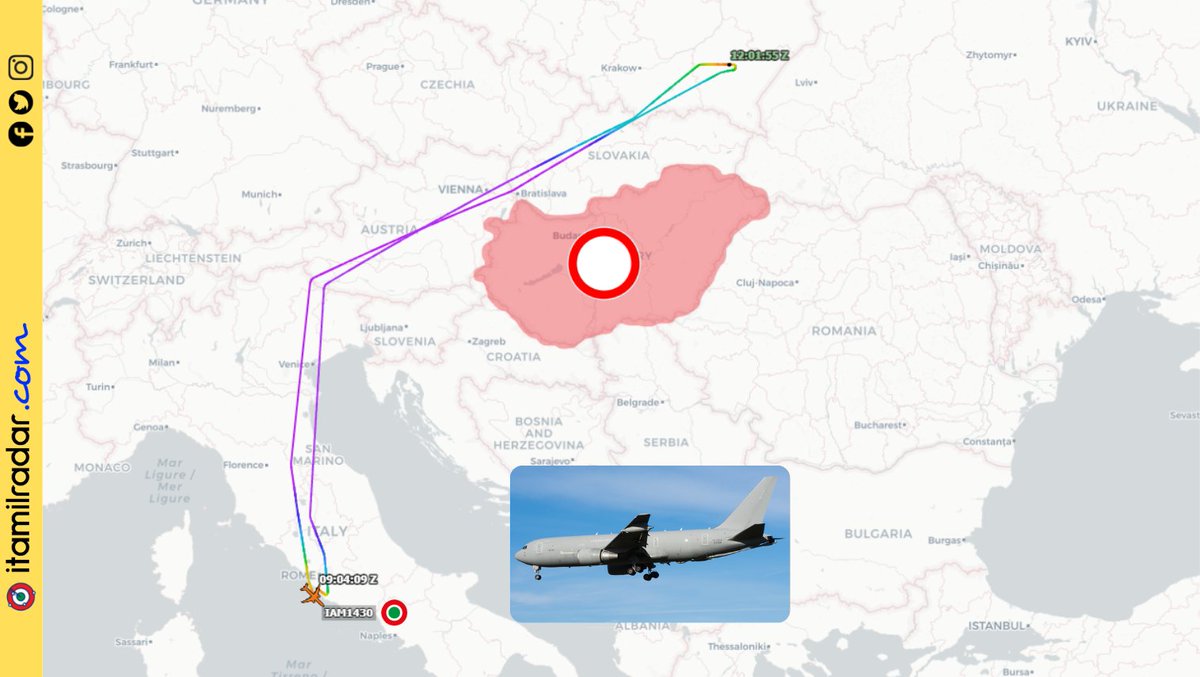 This leads us to suppose that no arms were transported on this flight, because it does not seem that Hungarian policy on this point has changed.