---
Yesterday we tracked the largest Turkish aircraft deployment of recent times.
The Turkish Ministry of Defence talked about an exercise but said it only after the tracks of the planes appeared on social media.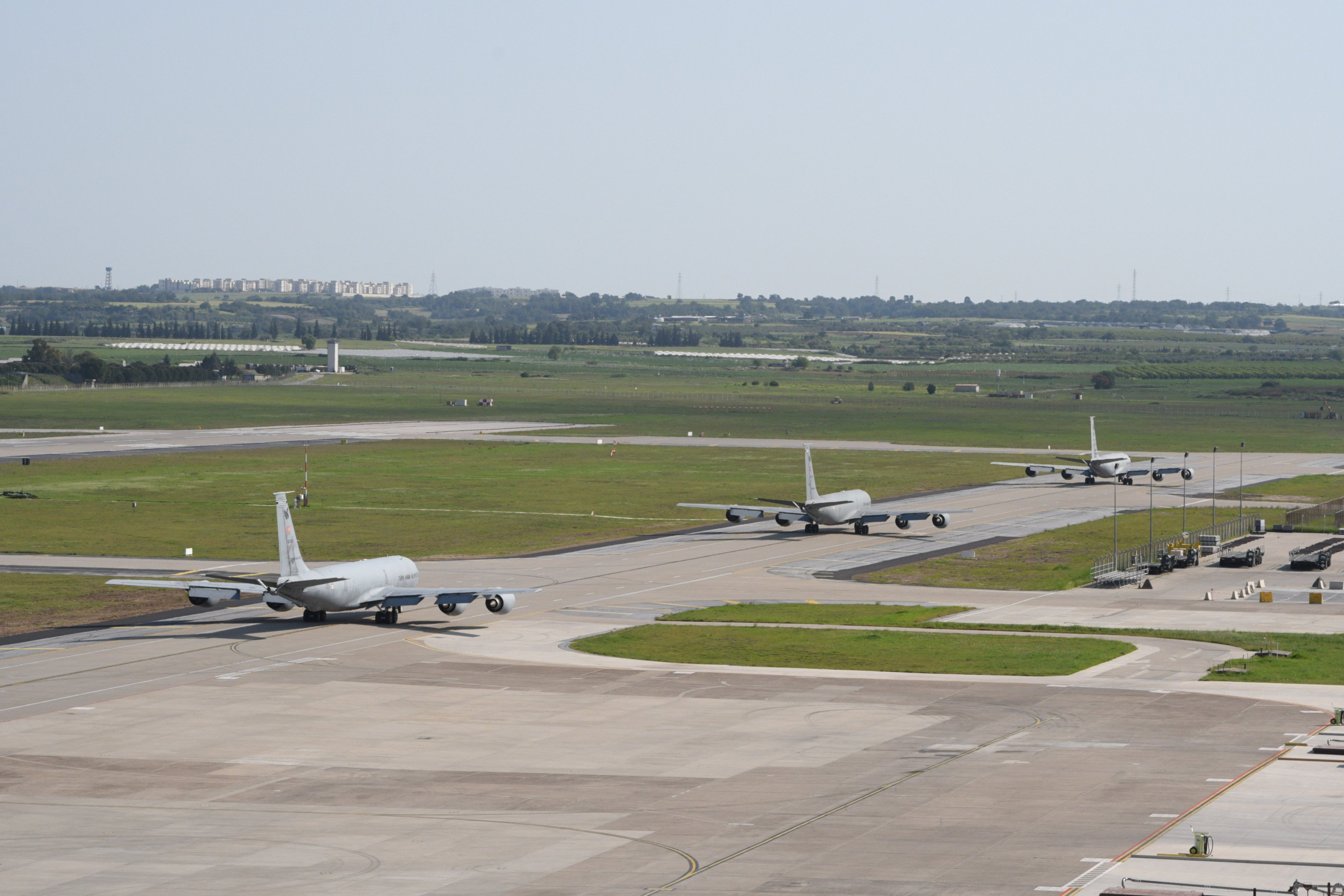 At first glance, yesterday's exercise did not look like an exercise but an air cover mission for a cargo flight to Libya.
Let's proceed in an orderly fashion.
Yesterday morning, 3 Boeing KC-135R (62-6567, 57-2609, 60-2306), one Boeing E-7T (13-001) flying over the eastern Mediterranean appeared on differents tracking sites (09:30 CEST). The aircraft departed from Konya AB and from Incirlik AB.
The last track we have is this one, then they turn off their transponders (10:02 CEST).
At the same time, a Lockheed C-130E (63-13188) was flying westbound.
We know that together with these aircraft a dozen of Lockheed Martin F-16s were also in flight, armed with air-to-air missiles.
The C-130 seemed to be heading towards western Libya (Tripoli or Misrata) but it turned back to Turkey before to descending to its final destination (12:20 CEST).
We know also that a receiver from Malta tracked at least one KC-135 and the E-7T which, given the receiver's range, must have been flying off the west coast of Libya. We can assume that the F-16s were also in the same area.
Why did the C-130 go back? Was it an exercise simulating a trip to Libya, or did the operation blow up after the news was posted on the web?
We will never know this but it is interesting to note that it is the first time that we have recorded such a strong Turkish military traffic over the central Mediterranean.
It remains to be seen if it will be the last one, but the impression is that it is not.