---
Six Hellenic Air Force Lockheed Martin F-16 departed from Souda Bay AB participated today in the first day of a joint military exercises with Cyprus, France and Italy in the Eastern Mediterranean.
The six Greek jets set off from Crete early this morning to join up with another two F-16s and French Air Force Dassault Rafale(s) departed from Paphos, Cyprus.
Also the Italian Navy destroyer "Luigi Durand de la Penne" (D560) ,the French Navy frigate "La Fayette" (F710) and Greek and Cypriot units partecipated in the exercise.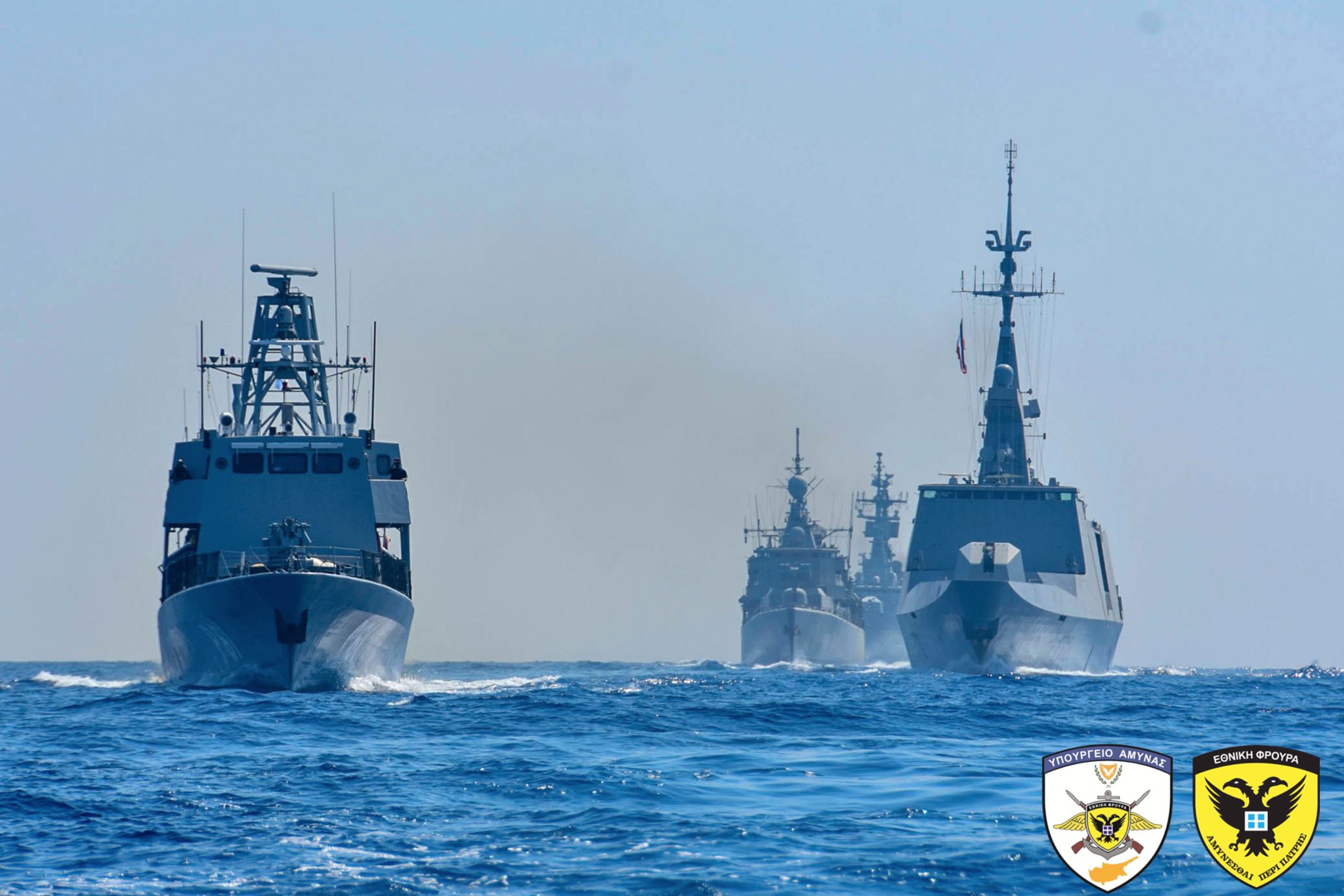 During the exercise also an Hellenic Air Force Embraer EMB-145 AEW&C (757) departed from Elefsis AB monitored the area while a Turkish Boeing E-7T (13-002) made a similar mission west of Cyprus .
Reliable sources said the six Greek jets wer only just spotted on their way to Cyprus from the Turkish side, which tried to obstruct them on the return journey without success.
The figthers returned to Crete after the drill, which was closely monitored by Greece's defense general staff chief, Konstantinos Floros, from Defense Ministry headquarters in Athens.
The exercise will continue tomorrow.